Devices for editable sequences
Performance
2022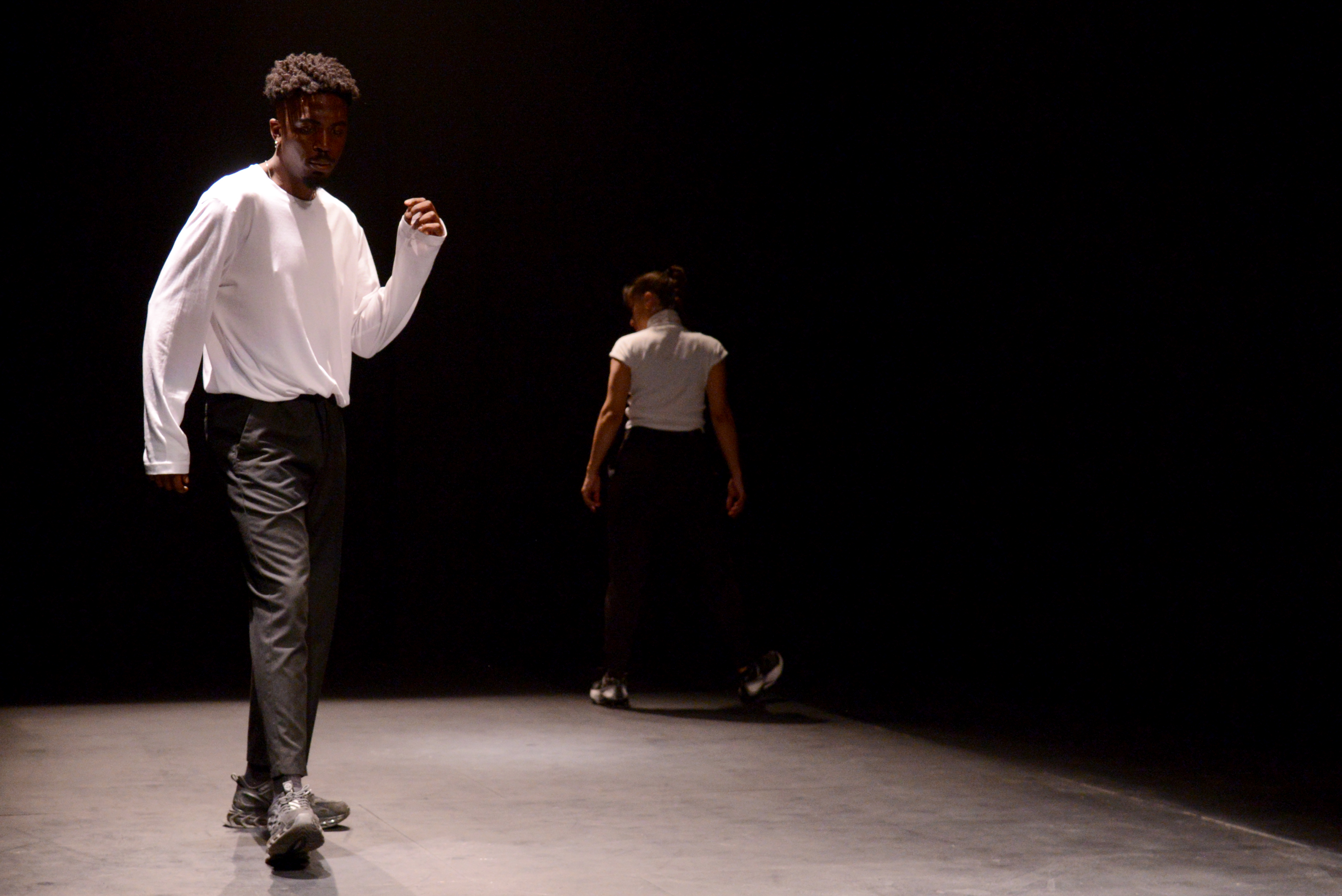 Teatro Circulo
Valencia, SP

Creation & direction: Julia Zac
Co-creación y dance: Elton Luis Medang y Julia Zac
Sound: Frnckjssld
Partitions: Paul Loubet
Photos: Alain Dacheux
Thanks to: En corps ensemble, Estudi Palmera, Teatro Circulo, Isabella Alfaro,Tatiana Clavel.


Devices for editable sequences is a performance that brings together a set of short movement sequences. They follow one another and are repeated in a loop throughout the performance, at the same time are subject to variations and changes.

This performance plays with the idea that the body is an editable material, making a nod to the video editing tools that have become more popular over the years and that new generations often use on social networks directly from their mobile phones.

This performance was created and played during my pregnancy.